It's a Positive Psychology Christmas! Give the Gift of A Science-Backed, Well-Being-Boosting Care Package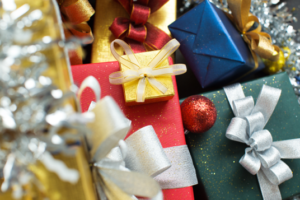 Every October, I SWEAR that I'm going to start Christmas shopping early.  And, as always, I'm in a last-minute rush to find nifty gifts for my family and friends. In case you're in the same boat, I've created a science-backed list of fun, little gifts to collect into a Well-Being-Boosting Care Package for everyone on your holiday shopping list. I even provide the scientific cites in a reference section so you can feel assured that it'll  pack a positive punch!  (For late-shoppers like me, thank goodness for Amazon Prime! I've included links to Amazon.com to make it easy.)
1. My New Book, Positive Professionals.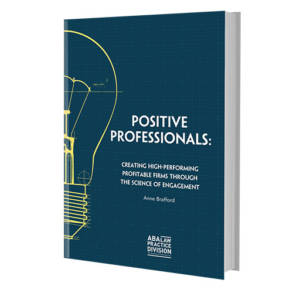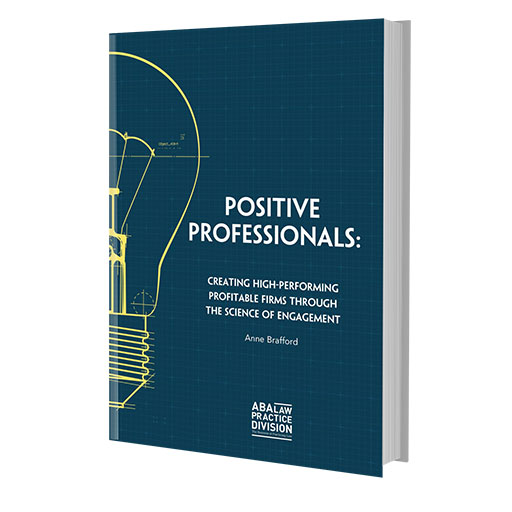 I know, I know: Forgive me for starting with my own book, but I am pretty fond of it.  Positive Professionals: Creating High-Performing, Profitable Firms Through the Science of Engagement was just published last month. The book is filled with science-backed strategies for enhancing engagement and well-being at work. Get a 10% discount if you order by December 30. Use discount code PP17 at checkout.  For more book ideas for your Well-Being Care Package, check out my list of recommended well-being books from 2017.
2. Superhero Stuff As Reminders To Use Our Strengths.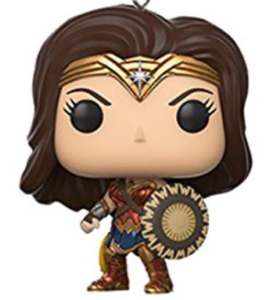 Superhero stuff like a fierce little Wonder Woman or Superman key chain, a Batman USB drive, a Wonder Woman or Superman lapel pin, inexpensive stocking-stuffer buttons like these, these, these, or these,  or a Wonder Woman coffee mug will help remind your loved ones that they're strong and awesome and to use their strengths daily. The regular use of strengths—especially in service to others—cultivates well-being (Seligman, 2002; Seligman & Peterson, 2005).
3. Goals Journal: "You Didn't  Wake Up Today To Be Mediocre."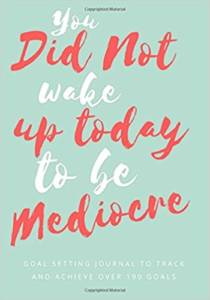 Progress toward meaningful goals and in meaningful work is linked to greater happiness and work engagement (Brafford, 2017; Klug & Maier, 2015). To help your loved ones stay focused and on track, there are many fun goal-setting journals, like the Pursuit Goal Journal , the Panda Planner (which also is a gratitude journal), and the Weekly Life Planner. I get a chuckle out of the ultra simple goal-setting  journal titled "You Did Not Wake Up Today To Be Mediocre."
4. iTunes Card: Gift of Music.
Grab some iTunes gift cards and high-quality headphones to take advantage of music's positive influence on well-being, including reducing stress and depression (Brafford, 2017; Chana et al., 2011; Västfjäll et al., 2012). Music also may improve performance in certain tasks: One study showed that surgeons performed better while listening to their favored music (Lies & Zhang, 2015).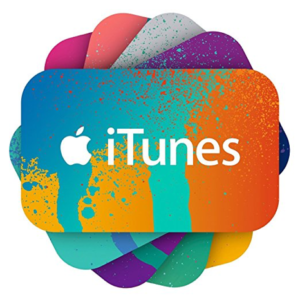 The best type of music for relaxation is low-tempo music of one's own choosing. Relaxing to music we enjoy is associated with a reduction in the stress hormone cortisol, reduced anxiety, and positive effects on the immune system (Brafford, 2017; Koelsch, & Stegemann, 2012; Kreutz et al., 2012).
Some research also suggests that we should consider listening to Enya and Coldplay. Researchers  identified a list of specific songs that included Mozart's Canzonetta Sull'aria, Adele's Someone Like You, Coldplay's Strawberry Swing, and Enya's Watermark (Curtin, n.d.) as being especially relaxing. A song called Weightless by Marconi Union (which js on YouTube) had the biggest effect—resulting in a striking 65 % reduction in participants' overall anxiety. The song was constructed for the specific purpose of helping slow listeners' heart rate, reduce blood pressure, and lower levels of cortisol (Brafford, 2017).
5. Starbucks Coffee Gift Card.
Drop by your neighborhood Starbucks (or other favorite coffee establishment) and grab a few gift cards.  Coffee-drinking (especially 3-4 cups per day) has many health benefits, including lower risk of death, heart disease, some cancers, diabetes, liver disease, and dementia (Science Daily, November 22, 2017).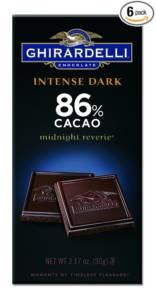 6.  Dark Chocolate Bars.
Dark chocolate bars make for tasty, inexpensive, healthy gifts.  Dark chocolate has many health benefits, including, for example, protecting our cardiovascular systems and enhancing cognitive performance (Science Daily, April 28, 2016; Science Daily, June 29, 2017).
7. Gratitude Gear.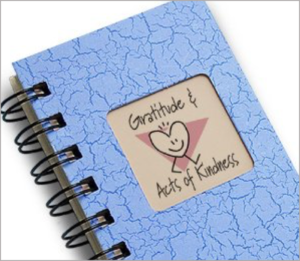 Positive emotions fuel happiness and engagement (Brafford, 2015; Brafford, 2017), and gratitude is a particularly powerful positive emotion.  In fact, practicing gratitude is a well-established source of happiness. Increasing our attention to all the good things in our lives (large and small) can significantly enhance well-being.  Multiple studies have shown the positive power of gratitude (Emmons & McCullough, 2003; Lyubomirsky, Sheldon, & Schkade, 2005; Sheldon & Lyubomirsky 2006).  Gratitude journals (like the Panda Planner mentioned above or other options), cute mini thank you cards and appreciation cards, and inspirational stationery to use for gratitude letters like these, these, and these can help remind us to regularly give thanks.  (Watch Soul Pancake's gratitude letter video that went viral to inspire yourself into action.).
8.  Gum.
Chewing gum can reduce stress (seriously!). A workplace study showed that chewing gum reduced employees' stress, fatigue, anxiety, and depression and led to a more positive mood (Smith et al., 2012). Chewing gum also was associated with perceptions of better performance. Participants were told to chew at least two pieces of gum a day for 20 minutes and also to try to chew when they felt stressed. They chewed whatever brand they chose and as often as they wanted—with the minimum requirement of twice daily.
9. Bottle of Wine…to Share.
Drinking red wine may promote a longer life, protect against certain cancers, improve mental health, and provide heart benefits (Brazier, 2017). Inviting friends to share it is even better. Social connection is linked to significant health benefits (Brafford, 2015). So include a few funny wine glasses to encourage connecting with friends over a nice glass of wine.
10. Health & Activity Trackers.
Adding more physical activity to our day is among the easiest ways to enhance physical and psychological well-being. To motivate more movement, pick up an activity tracker like a Fit Bit (I own the Alta HR) or Bellabeat Health Tracker. If you're willing to make a bigger investment in your loved one's health, consider a treadmill desk (I own a Lifespan  treadmill desk  and love it).
In his insightful book Eat, Move, Sleep best-selling author Tom Rath called sitting "the most underrated health threat of modern times." Research shows that physical activity is really good for us—mentally and physically.  And to reap psychological benefits from exercise, we don't need a strenuous routine. Moderate intensity exercise of at least 30 minutes on most days of the week is linked to greater psychological well-being (Mota-Pereria et al., 2011).
Physical exercise also has the benefit of igniting new cell growth in the brain. Fit people actually have bigger brains than unfit people. Not surprisingly, then, greater amounts of physical activity (particularly aerobic) have been associated with improvements in memory, attention, verbal learning, and speed of cognitive processing (Duman, 2005; Owen et al., 2010).  A popular activity goal is to strive for 10,000 steps per day—which is approximately five miles.
11. Teddy Bear.
Yes, a teddy bear! Research shows that hugging a little stuffed buddy like a teddy bear can lift mood—especially in response to social rejection (Tai et al., 2011).  Some research also suggests that the presence of children's toys—like teddy bears—makes adults more likely to engage in pro-social behavior and less likely to cheat (Desai, 2011). So think about sitting this little guy in your office (or in depositions, if you're a lawyer)! My favorite stuffed buddies are Alfie, a fuzzy Gund bear, and his bunny friend named Bops. (I own both. Maybe even more than one.)
12. Benjamins (or Even a Lincoln or Jackson Will Do).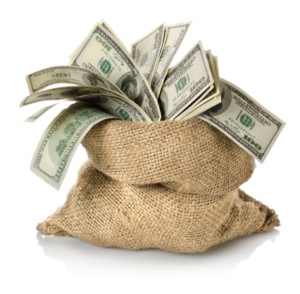 A super easy last-minute gift is a money holder holiday card stuffed with cash. Growing up, I always could count on a Christmas card from my grandma with a five dollar bill inside. (That was big money in those days.) And I always was delighted to get it. But money and buying material things have complicated relationships with well-being. Just thinking about money can make people less prosocial—which means they're less like to be kind, helpful, and friendly to others (Kasser, 2014). And materialism is tied to lower well-being, compulsive behavior that's bad for us, and lower-quality relationships (Kasser, 2016). But spending money in the right ways for the right reasons can contribute to our overall happiness (Newman, 2016). For example, spending money on experiences, on others, and in ways that fit our personalities all help happiness (Newman, 2016). So go ahead and give the gift of moola–but perhaps include a note to your loved ones suggesting that they spend it on fun experiences, other people, or in other ways that align with their intrinsic values.
13. Outdoor Gear.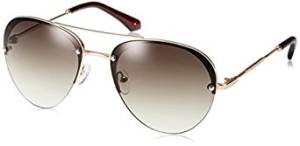 Gifts that encourage loved ones to get outside in nature are great choices. Viewing nature triggers positive emotions and calms our nervous systems. This in turn helps "us to cultivate greater openness, creativity, connection, generosity, and resilience" (Green & Keltner, 2017).  Research also has found that natural environments with lots of green vegetation help reduce stress and fatigue and restore mental capacities like attention and concentration, so that we can get back to work more effectively (Brafford, 2017). Theories vary on why natural environments have this effect, but the results are consistent: Getting out into green spaces helps us rejuvenate and renews our attentional bandwidth. Fun gifts to nudge your loved ones toward the big outdoors include a super fancy outdoor gadget kit, Bad Ass athletic socks,  a running belt (which is an updated, cooler version of the fanny pack — I own this one),  or stylish sunglasses are just a few ideas.
14. Mindfulness & Meditation Nudges.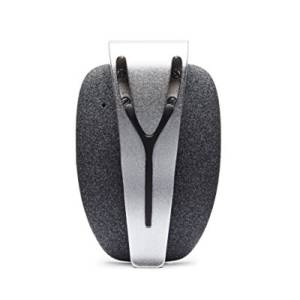 The new book Altered Traits: Science Reveals How Meditation Changes Your Mind, Brain, and Body eliminated any doubts I may have had about the science supporting the benefits of multiple forms of meditation.  Finding ways to nudge our loved ones (and ourselves!) toward a consistent meditation practice is almost sure to boost well-being. The Altered Traits book would make a  great mindfulness-nudging gift. Mindfulness-related health trackers might be fun to try, like the Spire Mindfulness & Activity Tracker and Muse: The Brain Sensing Headband (I haven't tried either of these yet so can't vouch for them, but they look intriguing).
 Pack Up The Care Package & Say Merry Christmas!
To finish off your Well-Being-Boosting Care Package, pack up all of the goodies into a Red Cross Canvas Bag. Then stuff this blog inside so they know all of the benefits you're thoughtfully providing, slap a big bow on it, and wish your loved one a healthy, happy holiday season and new year!
References
Brafford, A. (2017). Positive professionals: Creating high-performing, profitable firms through the science of engagement. Chicago, IL: American Bar Association. Available on the ShopABA website.
Brafford, A. (2015, May 30). Five ways to enhance your happiness: Way # 3—The "magic pill" of positive relationships. Aspire Blog. Retrieved from https://aspire.legal/2015/05/five-ways-to-enhance-your-happiness-way-3-the-magic-pill-of-positive-relationships/
Brazier, Y. (2017, September 7). Red wine: Health benefits and risks. Medical News Today. Retrieved from http://www.medicalnewstoday.com/articles/265635.php.
Chana, M. F., Wonga, Z. Y., & Thayalab, N. V. (2011). The effectiveness of music listening in reducing depressive symptoms in adults: A systematic review. Complementary Therapies in Medicine, 19, 332-348.
Chu, I-H. , Buckworth, J., Kirby, T. E., & Emery, C. F. (2009). Effect of exercise intensity on depressive symptoms in women. Mental Health and Physical Activity, 2(1), 37-43; Ströhle, A. (2009). Physical activity, exercise, depression and anxiety disorders.  Journal of Neural Transmission, 116(6), 777-784.
Curtin, M. (n.d.). Neuroscience says listening to this song reduces anxiety by op to 65 percent. Inc. Retrieved from http://www.inc.com/melanie-curtin/neuroscience-says-listening-to-this-one-song-reduces-anxiety-by-up-to-65-percent.html.
Desai, S. (2011, September). Defend your research: Adults behave better when teddy bears are in the room. Harvard Business Review. Retrieved from https://hbr.org/2011/09/adults-behave-better-when-teddy-bears-are-in-the-room.
Duman, R. S. (2005). Neurotrophic factors and regulation of mood: Role of exercise, diet and metabolism. Neurobiology of Aging, 26(1), 88-93.
Emmons, R. A., & McCullough, M. E. (2003). Counting blessings versus burdens: An experimental investigation of gratitude and subjective well-being in daily life. Journal of Personality and Social Psychology, 84, 377-389.
Green, K., & Keltner, D. (2017, March 1). What happens when we reconnect with nature. Greater Good Magazine. Retrieved from https://greatergood.berkeley.edu/article/item/what_happens_when_we_reconnect_with_nature.
Johansson, M., Hartig, T., & Staats, H. (2011).  Psychological benefits of walking: Moderation by company and outdoor environment.  Applied Psychology: Health and Well-Being, 3(3), 261-280.
Kamitsis, I., & Francis, A. J. P. (2013). Spirituality mediates the relationship between engagement with nature and psychological wellbeing. Journal of Environmental Psychology, 36, 136-143.
Kasser, T. (2014). Teaching about values and goals: Applications of the circumplex model to motivation, well-Being, and prosocial behavior. Teaching of Psychology, 41(4), 365-371.
Kasser, T. (2016). Materialistic values and goals. Annual Review of Psychology, 67, 489–514.
Kim, Y. S., Park, Y. S., Allegrante, J. P., Marks, R., Ok, H., Cho, K. O., & Garber, C. E. (2012). Relationship between physical activity and general mental health. Preventive Medicine, 55(5), 458.
Klug, H. J. P., & Maier, G. (2015). Linking goal progress and subjective well-being: A meta-analysis. Journal of Happiness Studies, 16, 37–65.
Koelsch, S., & Stegemann, T. (2012). The brain and positive biological effects in healthy and clinical populations. In R. A. R. MacDonald, G. Kreutz, & L. Mitchell (Eds.), Music, health, & well-being (pp. 436-456). United Kingdom: Oxford University Press.
Kreutz, G., Murcia, C. Q., & Bongard, S. (2012). Psychoneuroendocrine research on music and health: an overview. In R. A. R. MacDonald, G. Kreutz, & L. Mitchell (Eds.), Music, health, & well-being (pp. 457-476). United Kingdom: Oxford University Press.
Lies, S. L., & Zhang, A. Y. (2015). Prospective randomized study of the effect of music on the efficiency of surgical closures. Aesthetic Surgery Journal (reported in ScienceDaily, July 30, 2015).
Lyubomirsky, S., Sheldon, K., & Schkade, D. (2005). Pursuing happiness: The architecture of sustainable change. Review of General Psychology, 9, 111-131.
Mota-Pereria, J., Silverio, J., Carvalho, S., Riberio, J. C., Fonte, D., Ramos, J. (2011).
Newman, K. M. (2016, June 6). How spending influences happiness. Greater Good Magazine. Retrieved from https://greatergood.berkeley.edu/article/item/how_spending_influences_happiness.
Owen, N., Healy, G. N., & Matthews, C. E. (2010). Too much sitting: the population-health science of sedentary behavior. Exercise Sport Science Review, 38(3):105–113.
Rath, T. (2013). Eat, move sleep: How small choices lead to big changes. U.S.: Missionday.
Science Daily (2016, April 28). Eating chocolate each day could reduce heart disease, diabetes risk. Retrieved from https://www.sciencedaily.com/releases/2016/04/160428124108.htm.
Science Daily (2017, June 29). Cocoa and chocolate are not just treats — they are good for your cognition. Retrieved from https://www.sciencedaily.com/releases/2017/06/170629101648.htm.
Science Daily (2017, November 22). Three to four cups of coffee a day linked to longer life. Retrieved from https://www.sciencedaily.com/releases/2017/11/171122190659.htm.
Seligman, M. (2002).  Authentic happiness. New York: Free Press.
Seligman, M. E. P. & Peterson, C. (2005). Positive psychology progress: Empirical validation of interventions.  Retrieved from http://www.ppc.sas.upenn.edu/articleseligman.pdf.
Sheldon, K. M., & Lyubomirsky, S. (2006). How to increase and sustain positive emotion: The effects of expressing gratitude and visualizing best possible selves. The Journal of Positive Psychology, 1, 73-82.
Smith, A. P., Chaplin, K., Wadsworth, E. (2012). Chewing gum, occupational stress, work performance and wellbeing. An intervention study. Appetite, 58, 1083–1086.
Tai, K., Zheng, X., & Narayanan, J. (2011). Touching a teddy bear mitigates the negative effects of social exclusion. Social Psychological and Personality Science, 2(6), 618.
Västfjäll, D., Juslin, P. N., & Hartig, T. (2012). Music, subjective wellbeing, and health: The role of everyday emotions. In R. MacDonald, G. Kreutz, & L. Mitchell (Eds.), Music, health, and wellbeing (pp. 405-423). Oxford: Oxford University Press